The Companies that Deliver Innovative Results
WJ Office has partnered with leading suppliers in each of the industries that we represent. We take a great deal of pride in providing the best products for our customers. These manufacturers and suppliers are constantly evaluated for their ability to provide outstanding value and support. Constant evaluation and the willingness to change suppliers if needed assures you that WJ Office will always be in your corner. 
WJ Office is proud to acknowledge the following technology partners:

HP's primary focus is on creating technology that helps people live better lives every day. Their highly productive hardware and solutions give you the ability to do more in less time and with less waste.

For more than 75 years, Ricoh has developed products, solutions and services that transform how workplaces around the world operate. In addition to their superior printers and copiers, they offer a diverse range of Document Management software to help you process, store and retrieve your important files.

Savin joined the Ricoh USA family in 1995. They specialize in what they call "information mobility," creating equipment and solutions that let you produce, capture and share information easily.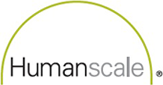 More About WJ Office
To find out more about WJ Office, go to the following pages:
For details on our current offerings, check out these sections of our website:
---
To discuss how we deliver innovative results to your business,