Defender 24/7 Protection
We now live in a different era. We have a new awareness. Who ever heard of "social distancing" six months ago! Few workplaces even thought about the importance of disinfecting a year ago. But times have changed!
NOT Just Another Disinfectant
Traditional cleaning and disinfecting methods may not provide the level of safety that we now all demand given recent events worldwide. You need to protect yourself, your staff, and your customers from potentially life-threatening infections. The Global Virus Network* has verified that a product represented by WJ Office (BioProtect) eradicates SARS-CoV-2 (the unique coronavirus that causes COVID-19) on surfaces for over six weeks! Probably longer.
The Mechanical Kill and Protect
Most disinfectants are very effective until someone touches that surface. Then that surface is compromised. BioProtect not only kills viruses and bacteria, it also operates as an antimicrobial shield for the next 90 days on both porous and nonporous surfaces! Most products chemically "poison" the pathogens. BioProtect uses a "mechanical" process creating a microscopic shield of antimicrobial spikes that rupture the cell membranes of each microbe that tries to rest on the surface, killing it and preventing any mutation or "super bugs" and is harmless to humans or pets.
What Else?
It's non-leaching
Does not "off gas" from surfaces
Destroys MRSA, C.Diff, the H1N1 Swine Flu Virus along with mold, mildew, fungi, algae, yeast, and other odor causing bacteria.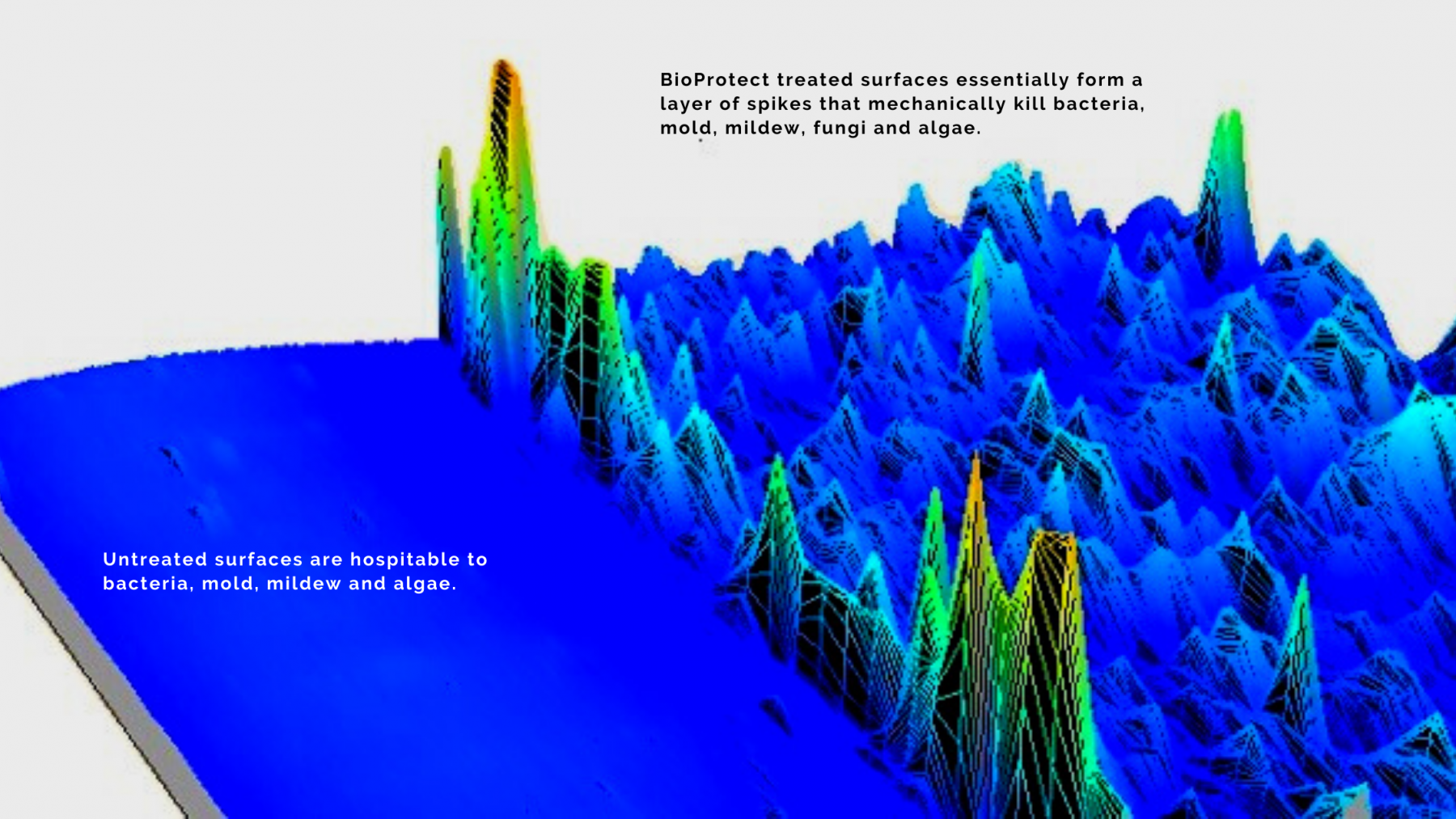 The WJ Way
This product offering is sold as a service. WJ Office has always tried to be responsive to the needs of our marketplace as expressed by our customers. WJ Office deploys a trained crew to come into your facility when no one is there, disinfect the touch points initially by using a special disinfectant with only a one minute kill claim. After this is wiped off, we apply the BioProtect antimicrobial coating by the best and most efficient way which includes saturated microfiber cloths, fogging, or spraying. The BioProtect is left to dry. This is effective on outside surfaces as well. Normal every day cleaning will not affect this shield and your protection should last 90 days.
Next, we will return every 90 days to ensure that your facility is "shielded" from the pathogens that can make us sick at ANY time – not just during this health crisis.
BioProtect surface treatments are part of a larger menu of biosafety products and services that WJ Office has to offer. CONTACT US today to learn more about our Defender 24/7 program.