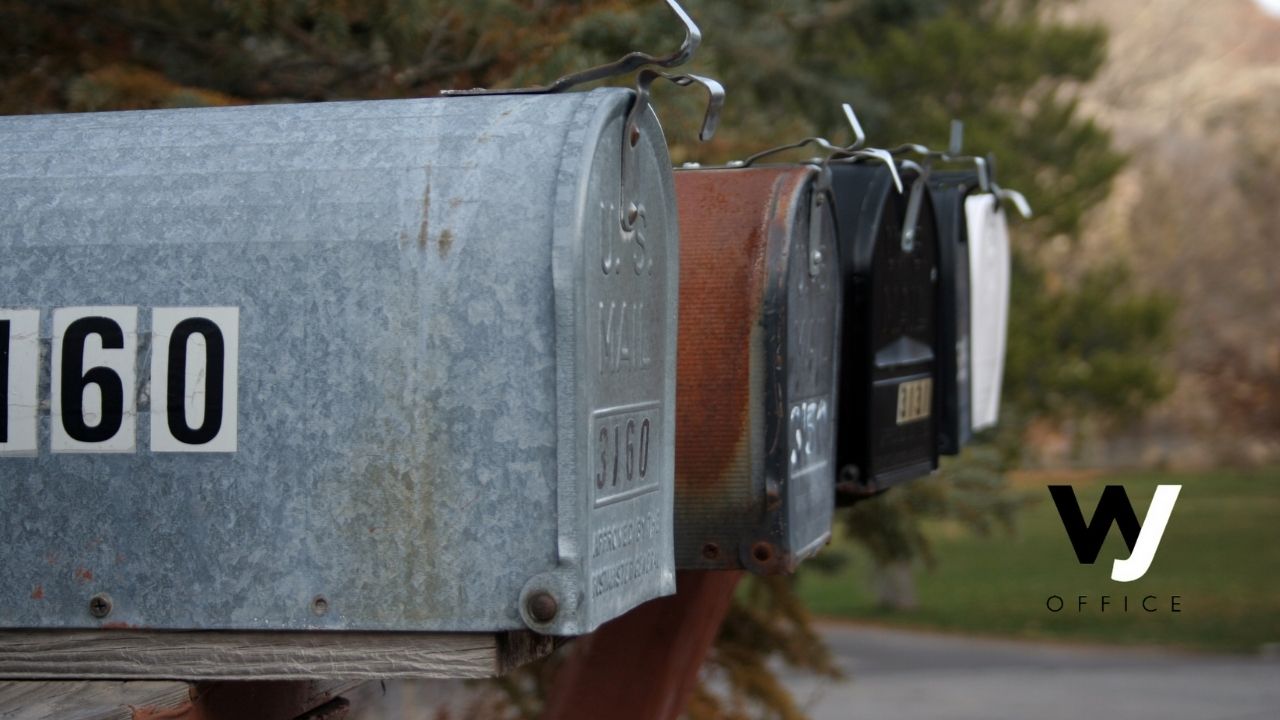 By Neville Chaney
The Post Office is normally not in the news. However, it holds a special place in my heart and in my memories. My father was a mail carrier – for over 35 years! My mother also worked at the post office in a temporary job sorting an influx of cigarette lighters that RJ Reynolds Tobacco Company was distributing through the mail in the late 1950s. That job transitioned into her being the second full time female postal employee in the Winston-Salem post offices.
To say that she overcame a tremendous amount of job discrimination is an understatement. After being on her feet in front of a case sorting mail by hand for eight hours, her supervisor would stand by the time clock as she clocked out. While her male co-workers clocked out and went home, she was directed to "clock back in" for four more hours.  
This happened repeatedly, day after day. She was assigned to unload mail bags from a tractor trailer for four hours. For most women, that job would be too tough, but not my mom. She knew that since President Dwight D. Eisenhower had vetoed a pay increase for federal employees and my dad was only making $1.04 per hour; she would have to work also if our family was ever going to be able to go to England and see my relatives AND she wanted to see my sister and me college educated. She was also given the absolute worst shifts to try to encourage her to quit. Weekend shifts, night shifts ending at 2 am, and many other tactics couldn't wear her down. She eventually developed enough seniority to land weekends off and a job at the stamp window.
Meanwhile, my dad carried the mail downtown. He had a mixture of large office buildings and  to modest residences that were populated by elderly residents in which on many days he was the only person with which they had contact. Dad was the ideal person for that route. He never met a stranger and would take time to chat with these folks. He was very popular with his patrons. Only later would we find out how much he was loved!
I can recall Dad mentioning a blind woman on his route that had a small cigarette and candy stand in the lobby of one of the larger buildings downtown. Her name was Phoebe. While attending college at Wake Forest, I seldom read a newspaper. One day as I walked  I into the lobby of my fraternity house, I glanced at the open newspaper on a sofa. There was Dad in his postal uniform on the front page of the feature section of the Winston-Salem Journal. Apparently, Phoebe was retiring and closing her shop after 25 years and she'd called the newspaper and told them that she had a human-interest story that needed to be shared. She told the reporter about how Dad had written all her checks to her vendors and made all her bank deposits for the last 25 years. She explained what he had meant to her with his kind words and service. The article included an interview with my dad. For him it was "no big deal" and he was happy to be of service to someone who needed help.
Both of my parents took a lot of pride in their work at the post office and were happy with their jobs and their relationships there. Mom had to retire prematurely due to a severe case of arthritis. She later contracted cancer and died at 60. She had made many friends serving the public from her stamp window. Many mourners waited over two hours to see us.
Dad continued to work for several more years. However, his last day was memorable. The manager of one of the high-rise buildings at the time decided that he wanted to give Dad a surprise retirement party. Somehow, they kept it from him. They sent invitations to all his patrons (which he unknowingly delivered). My sister and I were invited and were there when Dad walked in. Totally amazing! That last day, the tv stations from Winston-Salem and High Point followed my dad along his route and had a five-minute segment on his interactions with his patrons. They then followed him into the large meeting room of the former NCNB building where he was greeted by over 300 of his patrons, the Postmaster, and the Mayor of Winston-Salem. They awarded him a commendation from the Postmaster General congratulating him on his retirement and thanking him for his service. His patrons had collected money to pay for an airline ticket to England that he could use at any time to visit my mother's relatives. The gift included $500 spending money!
The Postal Service has been very popular over the years. Its staff work hard and are dedicated to doing a great job. Those of us who live in the High Country know how hard it is to deliver to our mail boxes sometimes in the winter. Many rely on the post office for their medications. Others receive checks in the mail (both individuals and businesses). A significant percentage of small packages arrive through the efforts of the USPS also. Committees from Congress will be meeting with the Postmaster General soon. I hope that their concerns for mail being delivered on time and without hindrance will be alleviated. We need a strong, vibrant postal system. It has always been a vital part of America's development as a country.